Access
Super easy access. Approx. 25 minutes from JR Toyama Station by bus, and approx. 5 minutes from Toyama Interchange by car.
Bus
It's so easy. Take a bus from Toyama Kitokito Airport to Toyama Station. It only takes about 25 minutes. The service is available according to the flight schedule. Take a bus to OKuhida Onsen-go (Hot Spring Village), too.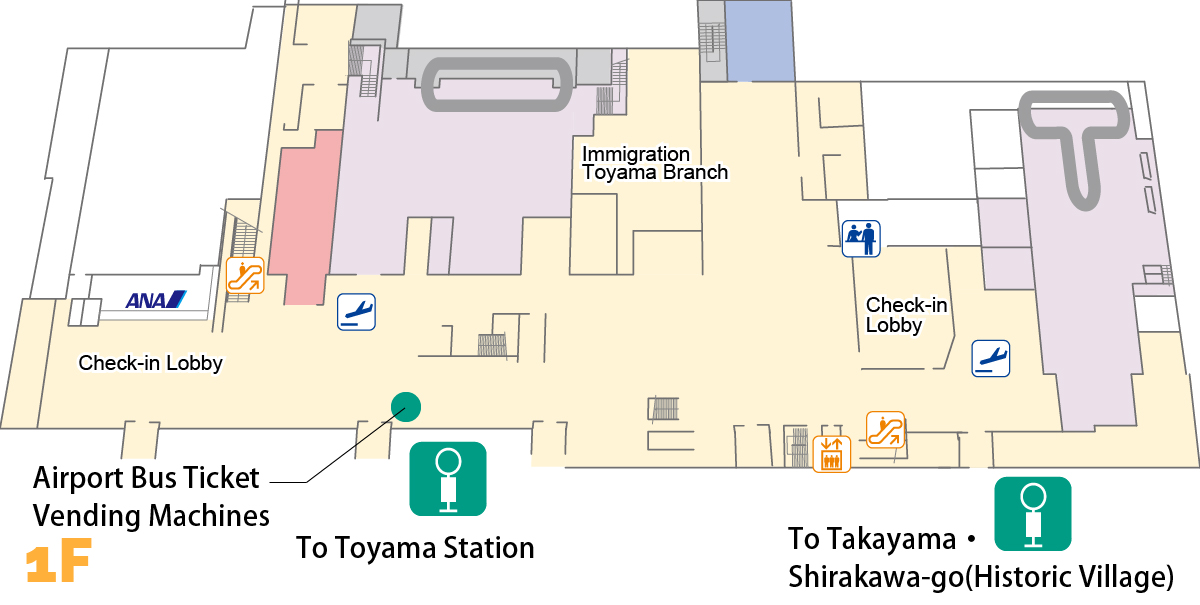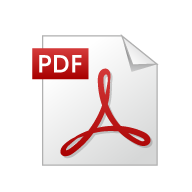 Click here for Airport Bus Route Map.
Car (Parking)
5 minutes from the airport to Toyama Interchange by car.Free Parking for 1,515 vehicles and paid parking for 133 vehicles are available.You can park your vehicle in the free parking areas as long as you are away.The airport parking has 24 hour security, much safer than parking lots in the city.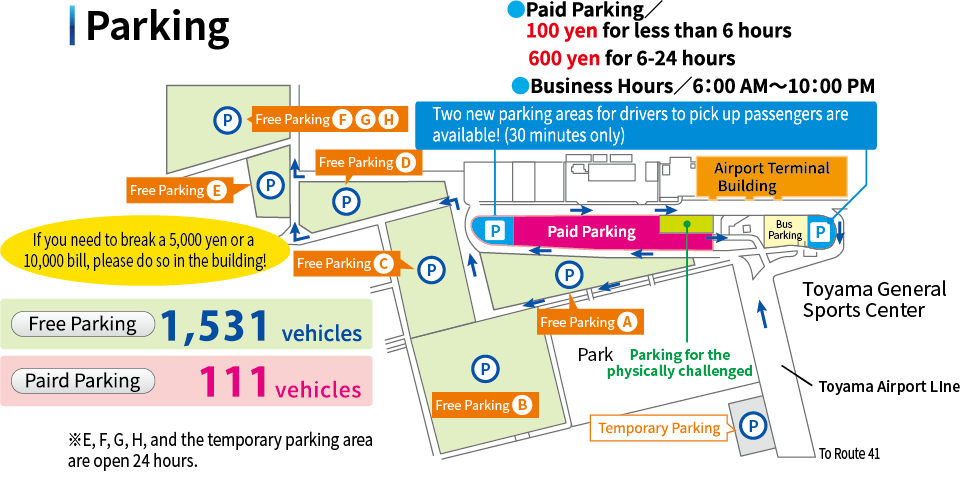 Taxi
Only about 15 minutes from the airport to JR Toyama Station by taxi. Very convenient!The taxi stand is right outside of the domestic arrival lobby.Take one for easy access to all destinations.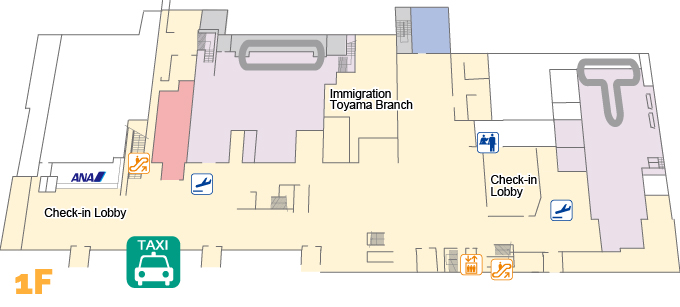 Rent a Car
You might want to rent a car if you're on a business trip or go sightseeing with your family.Go to the car rental counters by the domestic arrival lobby on the 1st floor to rent one.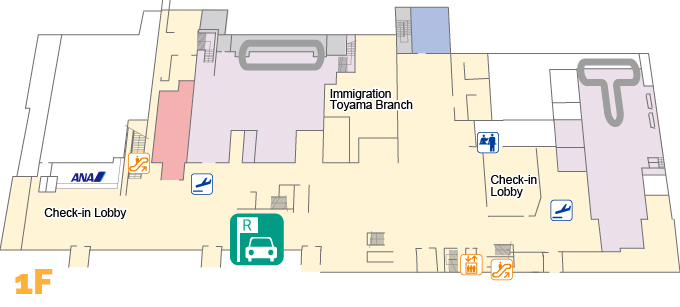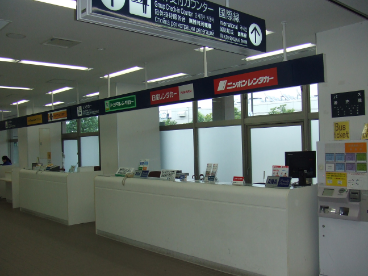 Train(JR)
As little as 70 minutes from Nagano! As little as 60 minutes from Joetsu!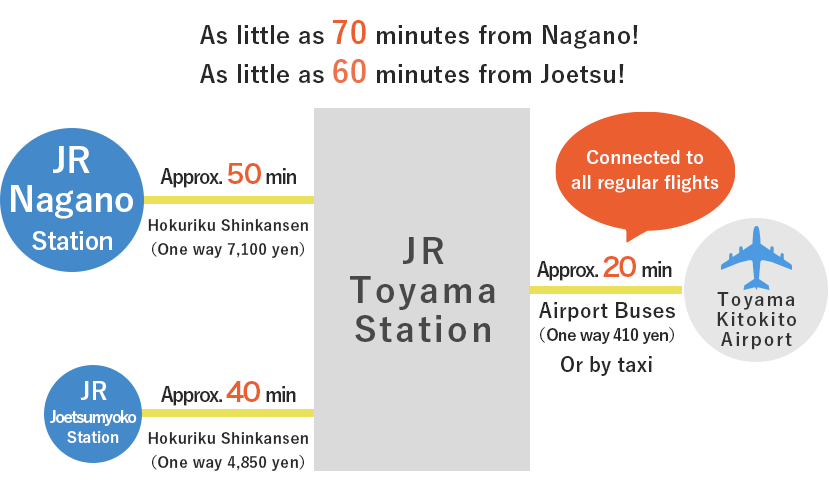 Search for Route Service:Google MapNAVITIMEJORUDAN
This website is operated by the Toyama Kitokito Airport International Flight Promotion Council and the Toyama Kitokito Airport Development Committee. ©2017 Toyama Kitokito Airport