Facilities
If you need help, please visit the information counter at the international lobby on the 1st floor.
1F Check-in/Arrival Lobby
2F Departure Lobby
3/4F Observation Deck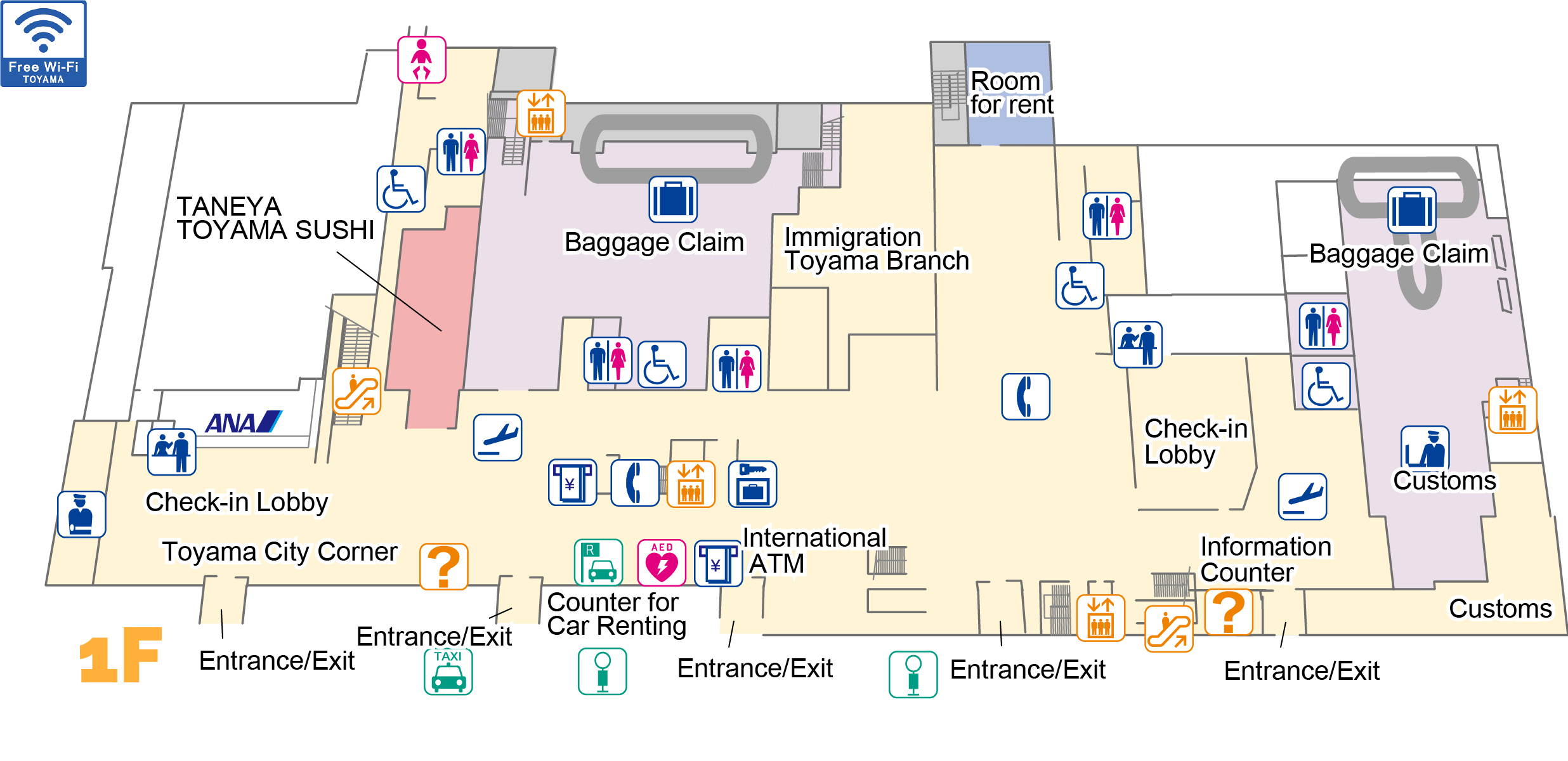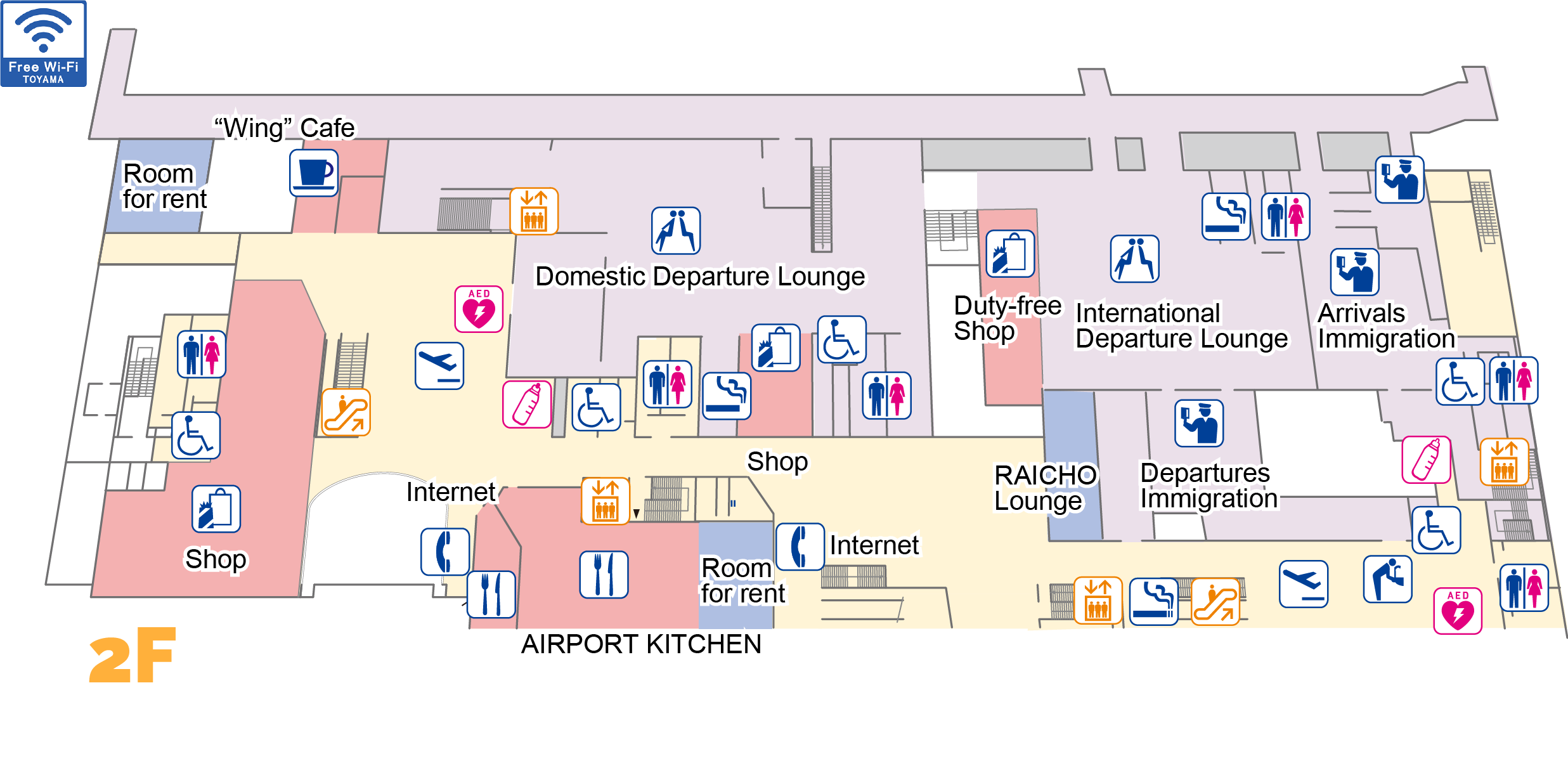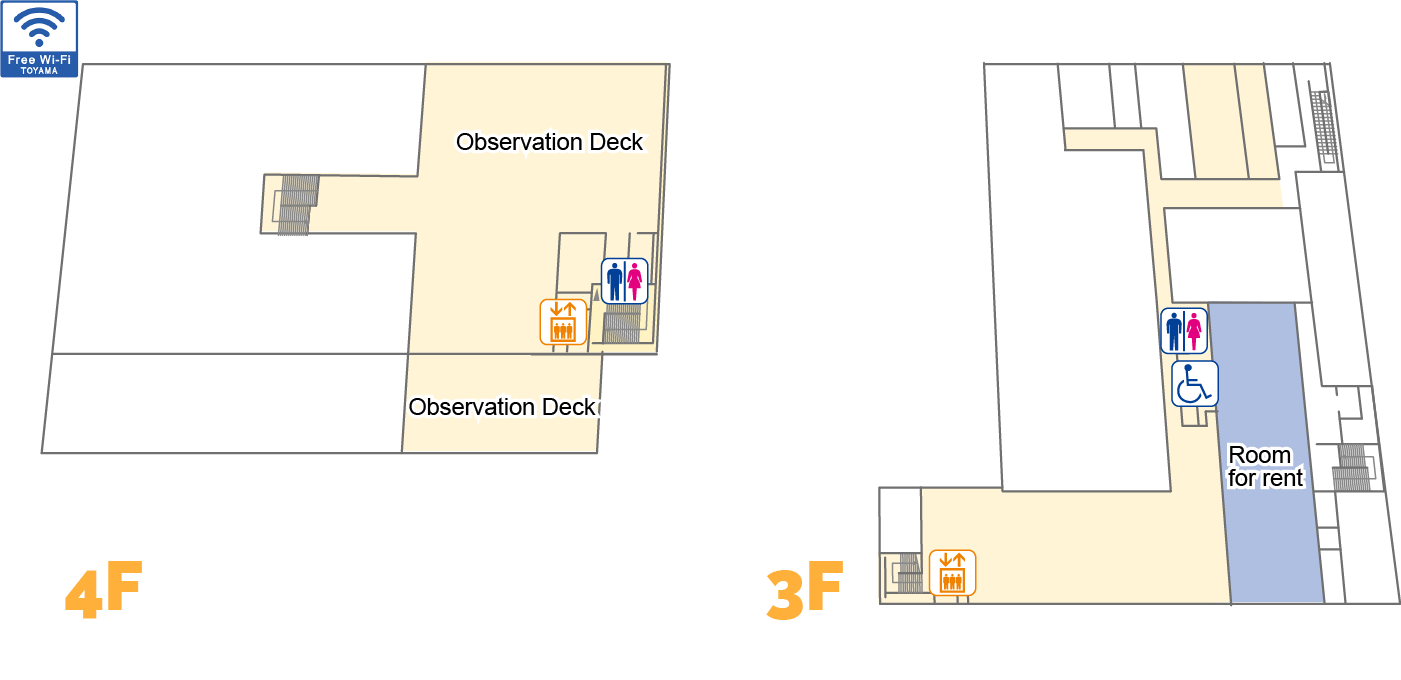 Restaurants & Shops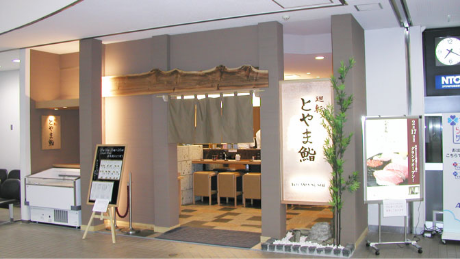 Enjoy dining and shopping before and after your flight at Toyama Kitokito Airport.Toyama Kitokito Airport has a wide variety of restaurants that serve traditional Japanese food such as sushi and ramen as well as western-style dishes.
Click below for more information on each restaurant and shop.
Restaurants & Shops
Prepaid SIM Card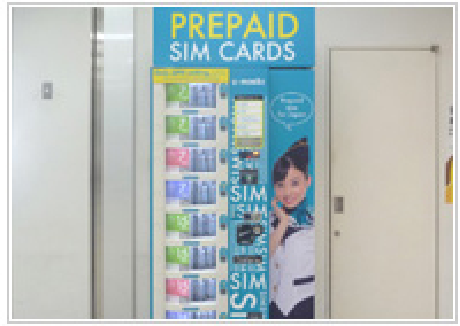 Location: International Arrival Area 1F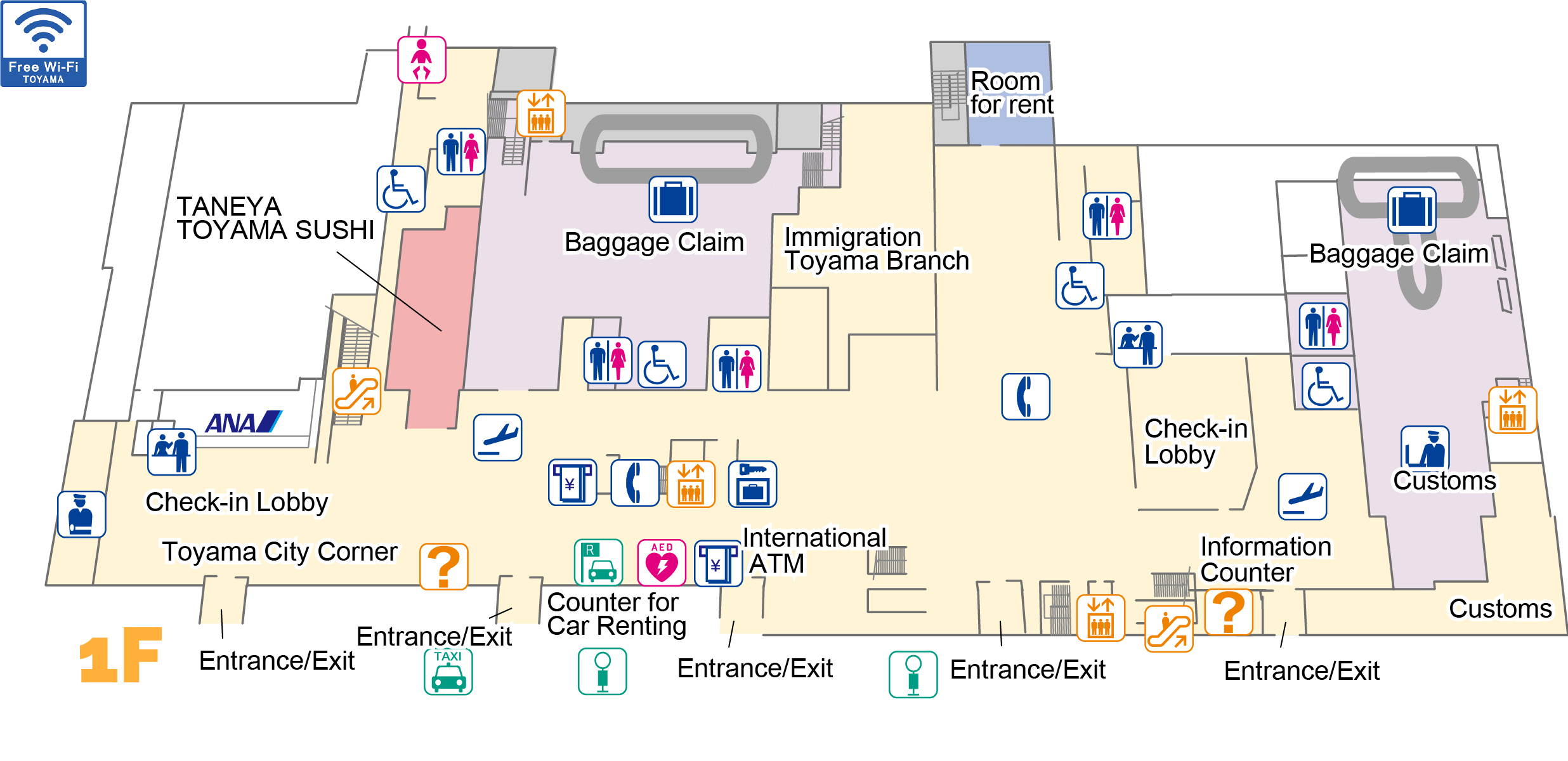 Parking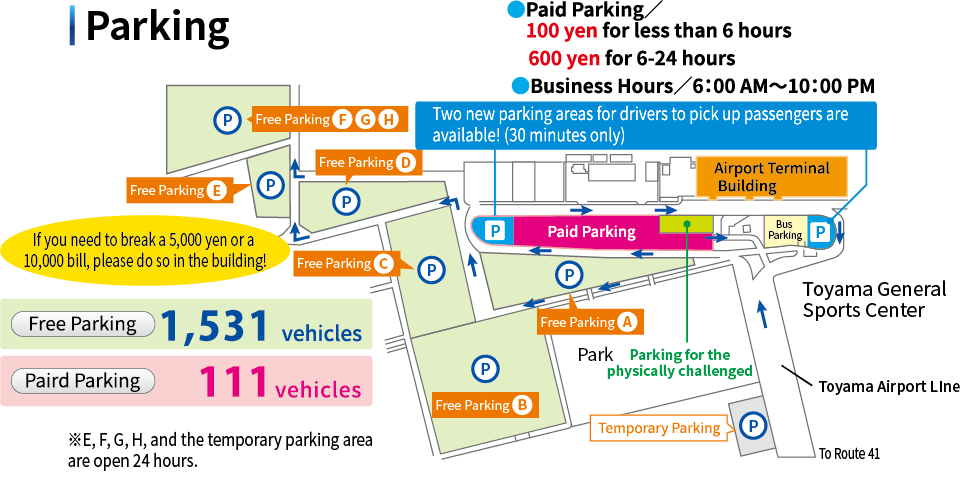 This website is operated by the Toyama Kitokito Airport International Flight Promotion Council and the Toyama Kitokito Airport Development Committee. ©2017 Toyama Kitokito Airport